Message of Chief Organizer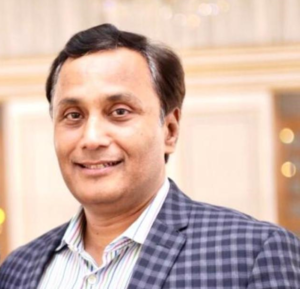 Dr. Asim Mahmood Khan
Chief Organizer
International Poultry Expo-2022
On behalf of IPEX Organizing Committee I welcome to all Dignitaries, Guests, Prominent Personalities from Private and Government Sector, Foreign Delegates and Exhibitors, Participants from Poultry Industry and Academia, ladies and gentleman. Holding of International Poultry Expo under the auspices of Pakistan Poultry Association is a tradition and regular feature since 1998. As a Chief Organizer of the event of this magnitude involves a great deal of foresight planning and painstaking preparation. As a human being always we should act for a cause that brings benefit and comport to the people. We have been lucky enough to have a dedicated team of organizers to hold such events. I feel proud to acknowledge the enthusiasm and contribution of all organizers of IPEX-2022. On this February occasion of IPEX-2022, I would like to place on record my profound regards to honourable members of Pakistan Poultry Association for bestowing upon me the honour of Chief Organizer for International Poultry Expo-2022.
This IPEX will help in many areas to all those engaged in poultry and allied industries. The participants will enjoy an opportunity to share their experience, exchange ideas and enhance their knowledge by presentations made on various topics and subjects during Poultry Science Sessions and Interactive Sessions with Media, Civil Society and Medical Doctors. On this occasion a memorable Souvenir is published and will be distributed nationally and internationally. On day two 22nd Achievement Awards and Annual Dinner has been arranged in honor of members Association, Foreign Delegates, Scientist, Technical Experts and other Stake Holders of Poultry Industry.
This event also provides a forum to resolve issues related to Provincial and Federal Governments. Since 1998, Chief Minister Punjab, Governor Punjab and so many Federal Ministers and dignitaries from Government of Pakistan as well as Government of Punjab have graced this event with their presence. These dignitaries are always very kind to resolve the issues facing Pakistan's Poultry Industry. Especially, I want to mention here the undaunted support of Government of Pakistan to remove the unnecessary Duties and Taxes as well as proposed GST on poultry feed in previous budgets, which were denied. Now Pakistan Poultry Association carries a strong platform for the Poultry Sector and PPA is one of the leading business organization of the country, which is responsible for organizing this Poultry Expo and Poultry Science Conference every year.
The Aims and Objectives of the congress are:
To organize Pakistan Poultry Association on professional grounds.
To create awareness amongst the Farmers & Veterinarians of Poultry Industry.
To share recent development in different areas of Poultry Production in the World.
To develop closer interaction amongst the Members and the farmers working in different sectors of the Poultry Industry.
I trust that the collective wisdom and unity is the key to resolve the issues in any segment of life. I pray for the success of the IPEX Pakistan. I would like to extend my thanks to the devoted and committed organizers of IPEX who spent their valuable time to make this event a great success.Let me express my heartiest gratitude to Dr. Rana Sajjad Arshad, Central Chairman, Dr. Abdul Karim, Vice Chairman PPA-NR and Mr. Salman Munir, Vice Chairman PPA-SR, Members Executive Committee of Southern and Northern Region as well as Executive Committee and IPEX Organizing Committee, Members of the Association, Representatives from different Companies and Organizations for their undaunted support to make thisEvent a success.
My special appreciation is for the organizers of Poultry Expo for their hard work, commitment, dedication and passion, because you can do nothing without passion and enthusiasm.  I pray for the success of this Expo and best of luck to the Organizers.
Pakistan Zindabad